There is a huge stigma and ignorance about Mental illness. And it's not just the Indian society. Patients, even in developed societies suffer from the same fate. It's difficult to open up because no one understands you. As physical illness is more visible, people can empathize. But for someone who has always lived a normal, happy life, it's difficult for him to understand how anyone can stay depressed. It must be the person's fault.
The truth is, Mental suffering can be as painful as physical pain. If someone close to you wants to talk about it, don't trivialize his problems. Listen to him. Give him an emphatic ear. Try to put yourself in his shoes before reacting. That's all he needs from you.
[Side note: If you want to know what Empathy actually means, please watch this beautiful short video ]
Huffington Post published this cartoon about people's reaction if they treated physical illness same as mental illness. Gives you something to think about.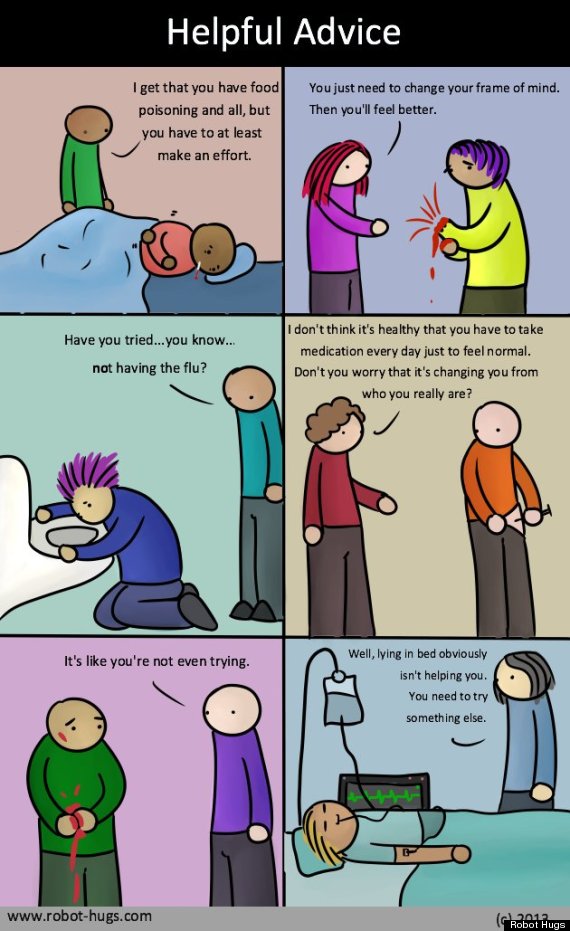 [Link:
http://www.huffingtonpost.com/2014/11/13/mental-illness-physical-i_n_6145156.html?ncid=fcbklnkushpmg00000063
]